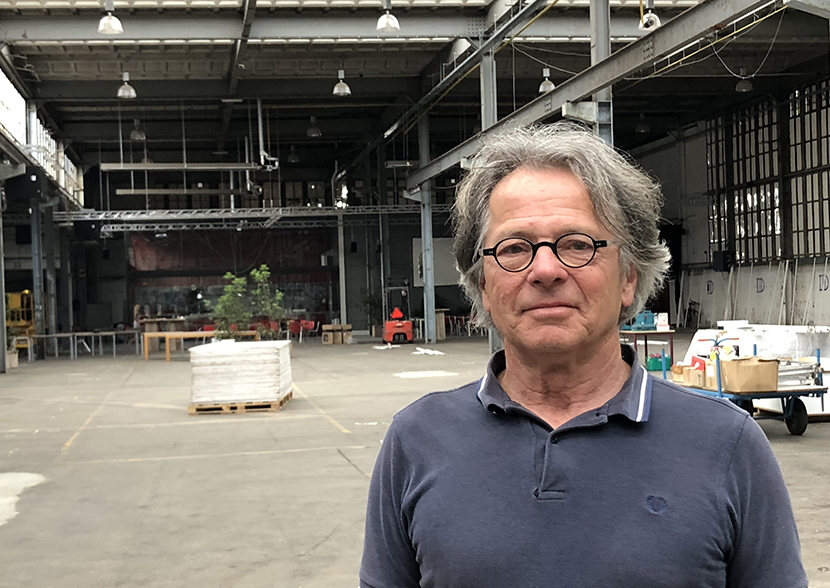 More than 50 volunteers are committed to making this international art event a success. They build the stands, stand at the counter, provide help as a first aid person, to name just a few activities. This allows art and artists to shine during Huntenkunst, and visitors marvel and make contact with the makers.
One of these volunteers is graphic designer Gerard Massop. Involved in Huntenkunst for six years. From 2017 he designs the various expressions around Huntenkunst, such as posters, admission tickets and poster.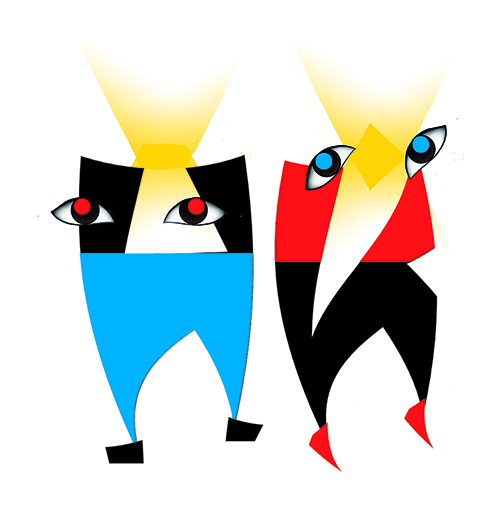 Massop immediately put its own stamp on the design. He has opted for unambiguous, strong use of color and a sleek, almost linear representation. "Such a poster on the side of the road must be immediately recognizable. You must see where it goes in a second," Massop said.
"The letters H and K were already used in the previous design, I retained them. I incorporated them into two figures, in 2018 in the sails of a ship."