Next year, Pakistani artists will be in the picture at Huntenkunst. We have found Professor Zafar Iqbal willing to act as curator and nominate artists from his country.
He is heading the School of Design, Art, and Architecture Technologies (SDAAT) at Pak-Astria Fachhochschule-Institute of Applied Sciences and Technology (PAF-IAST). He was serving as the Dean and Vice chancellor at the Institute for Art and Culture, Lahore before joining PAF-IAST.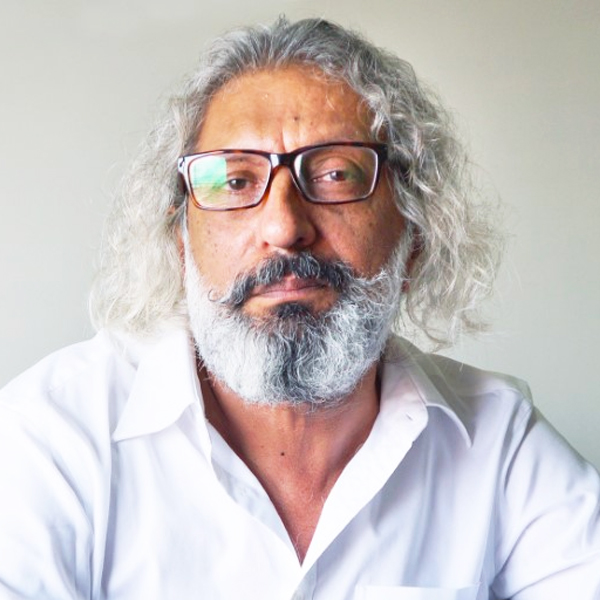 Professor Zafar Iqba
He served at the National College of Arts (NCA) a premium art college for 25 years. He was the Professor of Design and Director of the Multimedia Arts Master's Program at the National College of Arts (NCA). Additionally, he held the office of Director International Relations, during which under his guidance NCA launched an international residency program, hosting a plethora of accomplished foreign artists from Australia, the United Kingdom, France, and Germany. Prof. Iqbal orchestrated a series of captivating exhibitions by these resident artists numbering some fifteen exhibitions.
Several thought-provoking seminars and engaging film festivals were arranged by him. The film festivals include three Spanish Film Festivals, One Iranian Film Festival, and an American Film Festival.
He himself completed a nine-month residency program at the Ecole Superiure d'Art d' Aix-en-Provence, France, in 2002 and exhibited his work in a solo show; a combination of ceramic art and video art. Later in 2005, he was invited by the French art school to curate an exhibition at Ecole Superiure d'Art d' Aix-en-Provence, France where he himself, a ceramist and miniature artist displayed their artworks at the school.