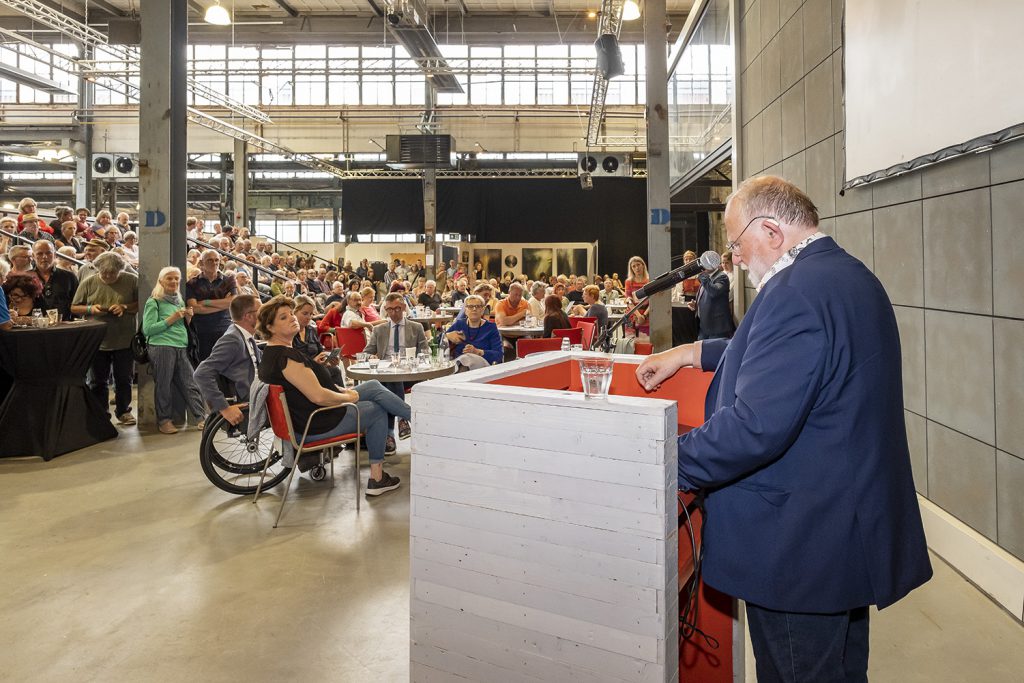 A SUCCESSFUL 28th HUNTENKUNST
On 20, 21 and 22 May Huntenkunst could finally take place again. Twice the event had to be cancelled due to corona. For the organisation the restart was an exciting matter. They wondered how they would get out of the corona crisis. How would artists and the public react after the interruption? In retrospect, it turned out that the positive trend had continued. The number of participating artists had risen even further. The number of visitors, too, was certainly no less than the last edition before the corona crisis. So it was a successful edition. The organisation received many positive reactions. In short, as an organisation, we can be satisfied. There was an enthusiastic response. The artists were happy that the event could finally go ahead again. It had become a regular thing that the May month meant Huntenkunst. A range of different styles and techniques could be seen at the event.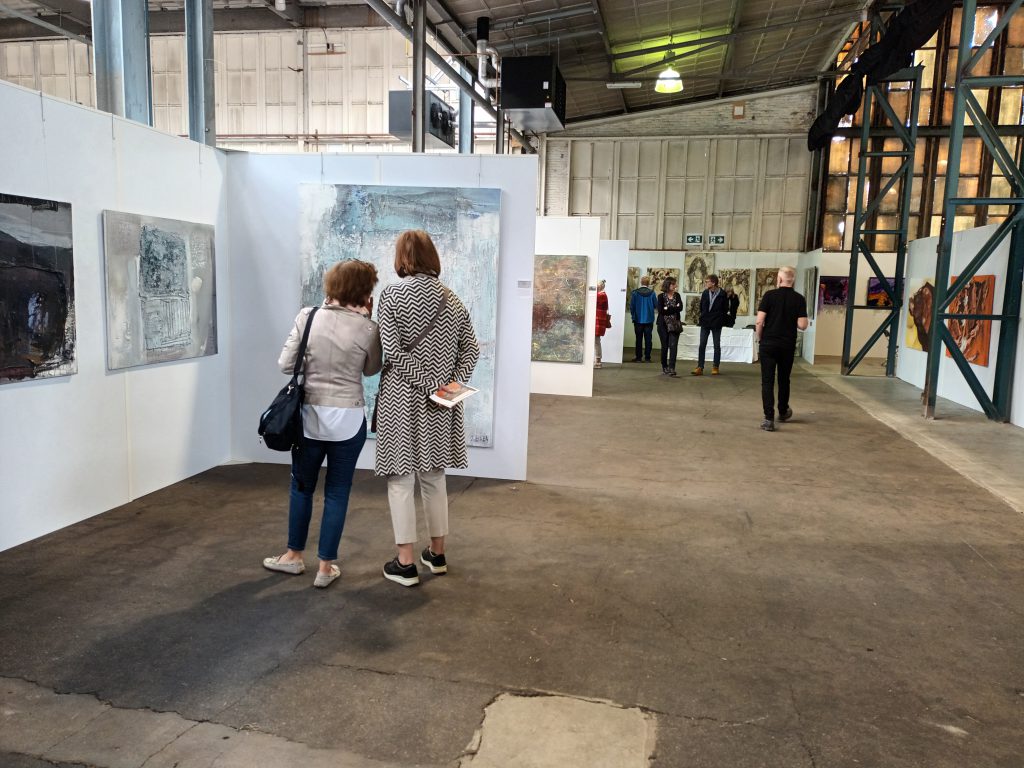 Estonia in the spotlight
The traditional country project could also be concluded successfully this year. A project that is worth continuing. This year, nine artists from Estonia were in the spotlight. Their entry was experienced as being of a high quality. The project was made possible in part by the Estonian embassy in The Hague. The ambassador himself spoke in connection with the project during the opening. The performance of the Estonian dancers provided a specific cultural colour.
International character
As usual, Huntenkunst also had various nationalities among the participants. Besides that the 28th edition attracted many foreign visitors. Therefore Huntenkunst can rightly be called an international festival. Also the new Finnish ambassador visited our event with her staff.
Artez
For the second time a space was reserved for graduating students of Artez. The enthusiasm for this was disappointing. Finally, four artists took part. This may have been due to the fact that the project could only take place after three years. In addition, we know that many of them have to work at the weekend. There is a danger that the growth of young artists will stagnate in the future due to work commitments. The three participating artists provided an exciting interpretation. They provided an insight into the future. It was a fresh and innovative contribution.
Huntenkunst 2023
In general we can look back on Huntenkunst in a positive way. Meanwhile our thoughts go out to the next edition. It is planned for 12, 13 and 14 May 2023. Artists can apply until 1 October.