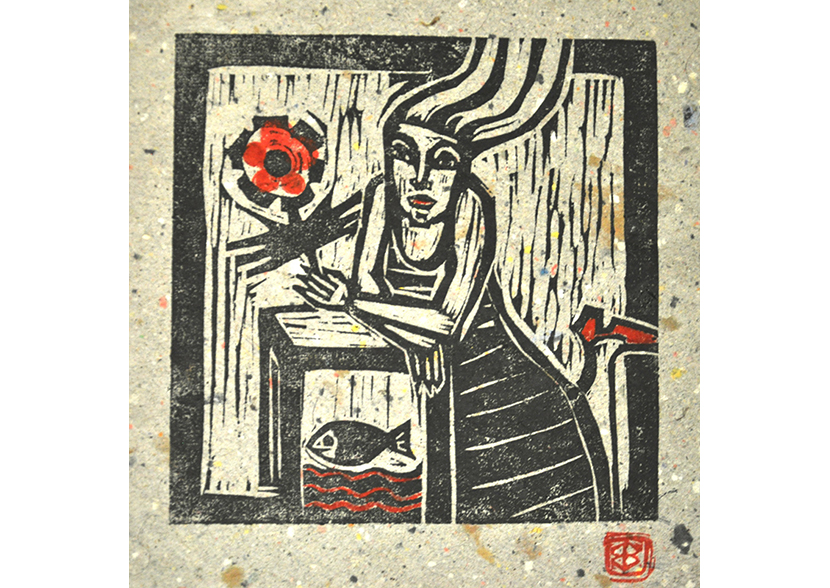 On Friday 31 May Ellen Baptist died at the age of 74. She was a valued, pleasant and loyal participant of Huntenkunst.
Her work – mostly woodcuts – made an impression. Powerful forms and lines alternate in her performance.
Also this year she would participate in our event, but she was forced to cancel because her health did not allow it anymore. She felt connected to our manifestation. Huntenkunst did not let her go.
Despite her extremely poor health, she came to say goodbye personally. Less than a week later it turned out to be a farewell forever. We are happy to get to know her. Thankfully we will keep thinking about her.
On behalf of the foundation's board, I wish her family and friends a lot of strength. She also leaves an empty place for us. We will miss her
Harrie Schenning
Chairman of the Huntenkunst Foundation